U.S.S.R. Atomic Veterans Legacy
The Basics
We were born in the birth of the Atomic Age, many with known and assumed genetic damage, others with just suspected medical repercussions, but most governments didn't have tracking mechanisms in place.
Many Atomic GMO's are only now learning they are facing medical and genetic fallout from their parents, or grand-parents exposure to these now-known carcinogens. The range of conditions and organs effected is growing in understanding, from blood disorders, reproductive challenges, birth defects, a variety of emerging data is revealing new information.
The need to stay informed is critical for ourselves and generations to come. As an identifiable group and we should harness this to help researchers study and inform us.
---
Locations of Nuclear Weapons Test Sites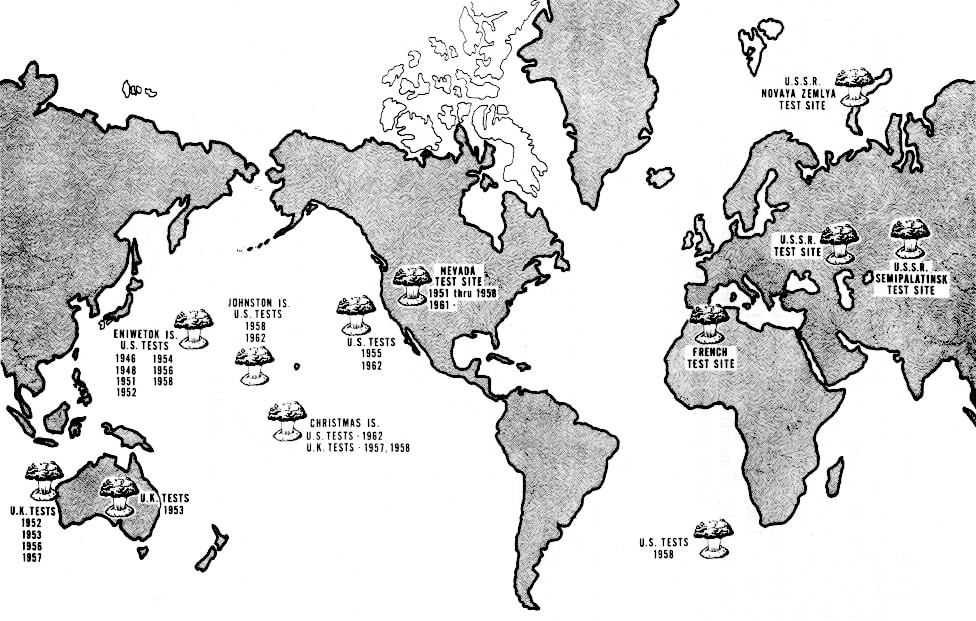 The Cold War cast a lingering shadow over generations of Atomic Veteran's families.
If we missed your research group, ​please contact us so we can get you listed.
Dedicated to locating providing resources for Atomic Veteran's globally.