Service
43 nuclear tests were fired at Enewetak from 1948 to 1958. fter the end of World War II and Japan's surrender, Enewetak came under the control of the United States as part of the Trust Territory of the Pacific Islands until the independence of the Marshall Islands in 1986. During its tenure, the United States evacuated the local residents many times, often involuntarily. The atoll was used for nuclear testing as part of the Pacific Proving Grounds. Before testing commenced, the U.S. exhumed the bodies of United States servicemen killed in the Battle of Enewetak and returned them to the United States to be re-buried by their families.
---
Sacrifice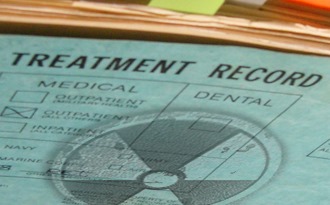 National Association of Atomic Veterans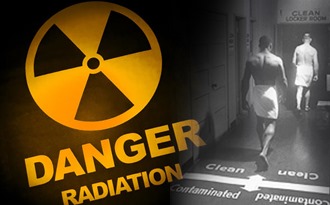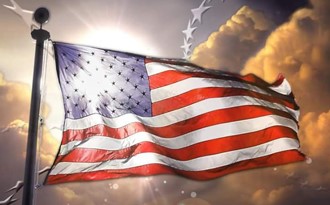 U.S. Nuclear Testing Archive
The Nevada Field Office (NFO) of the NNSA opened the Coordination and Information Center – now referred to as the Nuclear Testing Archive to collect and make available all historical documents, records, and data dealing with radioactive fallout from all U.S. testing of nuclear devices. Collects and consolidates historical documents, records, and data for long-term preservation. Includes documentation on the detection and measurement of radioactive fallout and the related factors resulting from nuclear test device activities at the Nevada National Security Site (NNSS), the Trinity event, the Pacific Proving Grounds, and other on-continent test locations, as well as information on the health effects of radiation and various related scientific and technical studies and reports.
This collection of over 386,000 documents is available to the public through use of the Nuclear Testing Archive Public Reading Facility. Maintains more than 40,000 documents relating to Human Radiation Experiments by our predecessor, the Atomic Energy Commission (AEC), as well as over 346,000 documents dealing with the U.S. nuclear testing program. Can be accessed through OpenNet. Also maintains the complete DOE Human Radiation Experiments collection. These documents are available in full text retrieval through DOE Human Radiation Experiments site, above. Normal library services, such as assistance in locating documents, are provided at no charge. Other services, such as copying and proxy research by staff, will be provided according to a fee schedule.
​ The Nuclear Testing Archive has approximately 100 unclassified historical nuclear weapons testing videos. To obtain a list of videos, please contact the NTA at cic@nv.doe.gov or by phone at (702) 794-5106 or 1-877-DOE-FILM (1-877-363-3456).
Nuclear Testing Archive:
755 East Flamingo Road
Las Vegas, Nevada
Open to visitors:
9:00 am – 4:30 pm
Monday through Friday, except holidays.
Questions or requests for services can be made through:
U.S. Department of Energy
NNSA/NFO Nuclear Testing Archive
M/S 400
P.O. Box 98521 Las Vegas, NV 89193-8521 Phone: (702) 794-5106 or 1-877-DOE-FILM
Fax: (702) 794-5107 Email: cic@nv.doe.gov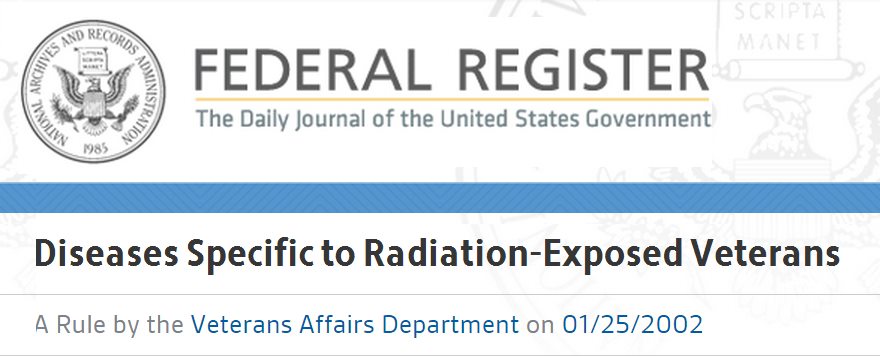 ---
Silence
Following a 1993 investigation by the Albuquerque Tribune, President Bill Clinton created a committee to look into U.S. human radiation experiments.Reporter Eileen Welsome's six-year investigation revealed the names of 18 Americans who in the 1940s were injected with plutonium without their knowledge by government scientists.
The committee was asked to look into not only plutonium injections, but also other radiation experiments, such as one in which researchers fed oatmeal containing radioactive material to children at the Fernald State School in Massachusetts. Atomic veterans were not included in the study at first.Then, as the committee solicited public input, "overwhelmingly, the single largest group of people who responded right from the beginning were atomic veterans or their families," said Ruth Faden, the committee's chairwoman."We were stunned, just stunned at the challenges" that atomic vets faced getting information "just to find out what happened to them," she said.
When the committee's findings were released in October 1995, he publicly apologized for the experiments.When the committee's findings were released in October 1995, Clinton publicly apologized for the radiation experiments, and the veterans' veil of secrecy was lifted soon after, in 1996."And under our watch, we will no longer hide the truth from our citizens," he said in his speech. He also vowed that the government would compensate those affected by the experiments.
​
The announcement was lost in other news on that day: A Los Angeles jury announced the verdict in the O.J. Simpson murder trial.CREDIT: Clinton Presidential Library and Museum
American Cold War Veterans Association
The Cold War Veterans Association fights for the rights of Cold War Veterans; ​To educate people as to why the Cold War was fought and won and why vigilance must be maintained; and to provide a fraternal community for men and women whose patriotism binds them together. Our goal is to ensure access to quality VA health care for honorably discharged Cold War Veterans, eliminate discriminatory treatment of Cold War Veterans by governmental entities and fellow Veterans' Service Organizations, and sustain the continued growth of the Cold War Veterans Association.
---
Locations of Nuclear Weapons Test Sites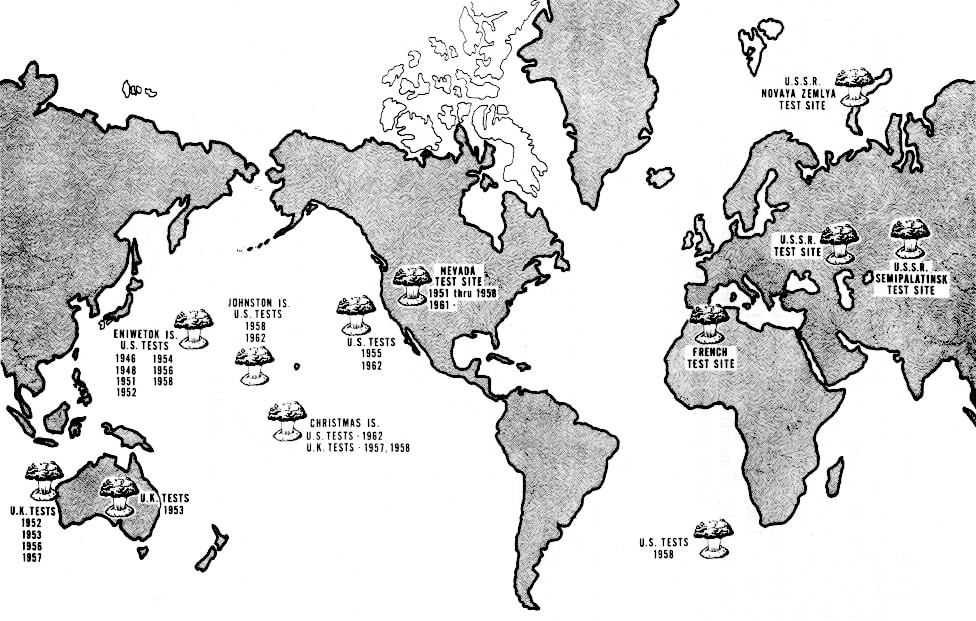 The Cold War cast a lingering shadow over generations of Atomic Veteran's families.
If we missed your research group, ​please contact an administrator so we can get you listed.
Dedicated to locating providing resources for Atomic Veteran's globally.
Radiation Exposure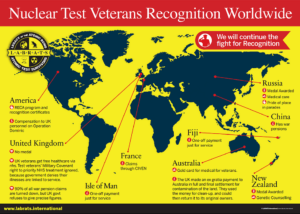 General Nuclear Weapon Links
Alsos Digital Library for Nuclear Issues The Alsos Digital Library is a web-based collection of references to resources that offer a broad, balanced perspective of topics relating to the origins, functions, and legacies of the Manhattan Project. The materials referenced includes books, articles, videos, images, and web sites.
The Bomb Project This site has an extensive list of links to nuclear weapons sites on the Internet. One unique feature is a collection of links to recent online new articles related to nuclear weapons.
---
Trinity Atomic Site
Bureau of Atomic Tourism This site lists atomic tourist attractions in the U.S. with a one-page description of each, including the National Atomic Museum and Trinity Site.
Another 50th Anniversary visit to Trinity Site at the Center for Land Use Interpretation I am not exactly sure what the "Center for Land User Interpretation" is all about, but they have written a one-page description of their visit to Trinity Site. They also sell a great visitor's guide to the Nevada Test Site.
Another Visit to Trinity Atomic Site This page describes a visit to Trinity Site in words and photos. Includes links to other Trinity Sites and a short bibliography.
Seattle Times History of Trinity The Seattle Times wrote an article about the history of the Trinity Test that includes a visit to Trinity Site.
---
Manhattan Project History
Los Alamos History Online   Has gone Offline. The Los Alamos Research Library sponsored this page of historical documents about Los Alamos. Once upon a time it could be found at http://www.lanl.gov/history/index.shtml
Leo Szilard Home Page Leo Szilard was a brilliant and eccentric physicist who first conceived of a nuclear chain reaction, worked for the Manhattan Project, and later worked for international control of nuclear weapons. This WWW site has extensive information about Szilard and early atomic history. Especially note the pages on Radiation Monitoring at Trinity and Eyewitness Reports on the Trinity Test.
---
Nuclear Weapons Technology
Nuclear Weapons FAQ  This document in progress gives a detailed technical discussion of how nuclear weapons work. You can find it at the Nuclear Weapons Archive, sister site to this one.
The Swords of Armageddon CD-ROM Chuck Hansen has spent over 25 years pushing the barriers of secrecy around nuclear weapons. He has updated and extended his 1988 book U.S. Nuclear Weapons: The Secret History in this CD-ROM. He tells the inside workings of nuclear weapons technology and presents an elaborate history of nuclear weapons tests, especially how those tests improved weapons design.
---
The Nuclear Age
Otowi Station Bookstore (Los Alamos) This bookstore is located next to the Bradbury Museum in Los Alamos. They offer numerous books and videos about atomic history in their online catalog.
Trinity and Beyond Video This is the most amazing documentary of nuclear weapons testing since The Atomic Cafe. More serious in tone, it covers the entire span of above-ground tests. The Toronto International Film Festival site has two other video clips as well.
Jayne Loader's Public Shelter CD-ROM Jayne Loader was co-creator of the hit movie, The Atomic Cafe. Her CD-ROM is a wacky and in-depth look at the nuclear age and its echoes in society. Look beyond the video clips, which are sometimes humorous and sometimes chilling. An extensive archive of searchable text documents makes this a useful reference work in addition to all the fun.
Atomic Archive:Enhanced Edition CD-ROM  Highly recommended Atomic Archive: Enhanced Edition combines photographs, restored film footage, and historical documents with over ten years of research to tell one of the most intriguing stories of the twentieth century. It contains over thirty minutes of video and more than 400 photographs from government archives, an extensive text written for this CD-ROM, and interactive maps and timeline of the nuclear age.
---
U.S. Government Information Sources
Children of Atomic Veterans Research Studies   Freedom of Information Act FOIA.gov, the government's central website for FOIA
National Archives and Records Administration The U.S. National Archives contains a wealth of information about the history of the Manhattan Project. You can search the on-line catalog or go directly to the WWW page of selected WWII photos (the photos themselves are on-line).
Department of Energy OpenNet Database ​This database is an incredible resource. It can be searched for documents from the beginnings of the Manhattan Project all the way up to present activities. Many of the documents are housed at the DOE/NV Coordination and Information Center. Copies can be ordered (via e-mail!) for 25 cents per page.
Office of Human Radiation Experiments The Department of Energy has gone to great efforts to open up this hidden chapter of atomic history. In addition to the over-view report, you can search through an extensive database of documents. The bad news is that the search procedure is very awkward. The good news is that the documents themselves are on-line, though only in GIF or TIF image format. (These documents are also indexed through the Dept. of Energy OpenNet Database, see above).
Congressional Office of Technology Assessment (OTA) The OTA was closed in 1995 in a short-sighted attempt a budget-cutting. OTA issued numerous reports on the nuclear proliferation, the weapons complex, and clean-up of nuclear sites. Fortunately the OTA documents (all public domain) are available on-line or on an inexpensive set of CDROMs.
---
OTA Report Archive Related to Nuclear Weapons
---
Links to Atomic Blasts
---
Test Blasts Photos
---
Test Blast Footage
---
General Indexes to Nuclear Information
Todd's Atomic Homepage This nuclear engineering student a U.C. Berkeley has put together a link to just about every kind of nuclear-related site.
Nuclear Information Resources The Research Library at Los Alamos National Laboratory has compiled this extensive list of links to online nuclear information.