Global Solutions: Finding Resources
As children of Cold War Atomic Veterans we were literally conceived during the birth of the modern Atomic Age. Some arrived as "at risk" births with presumptive genetic damage, others were suspected due to exposure but either were not documented properly due to faulty dosimeters or simply the lack of governmental tracking mechanisms.
Most unknowingly passed the damage on to their children unaware, only to learn later when they or their parent were declassified, or maybe it was a grandparent. Human Radiologic Experiments, (HRE's) were conducted by most governments involved in the arms race. Most governments and institutions didn't have tracking mechanisms in place.
We are left to support one another on a quest to improve our situation. So as not to duplicate efforts, we understand the need for centralized resources.
The need to stay informed is critical for ourselves and generations to come. As an identifiable group and we should harness this to help researchers study and inform us. This is a great place to start…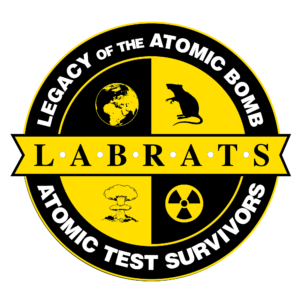 Member Organizations and Individuals from across the world are listed in the directory. The first of it's kind in the world, allowing people to contact their representatives within their country, ensuring that they are not forgotten and can receive any help they need.
LABRATS represents all individuals across the world who have been affected by the Atomic Testing programs.  We are one big family, connected together with one common bond. Our Education, Recognition and Awareness program is a new ERA for the community.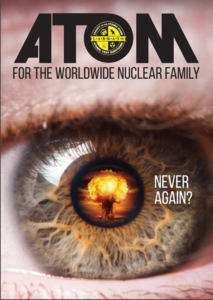 The Atomic family, includes Veterans, descendants, indigenous people and organizations that represent all aspects of the Atomic tests. Thousands of people have been affected by the tests, and there are many organizations across the world representing these people. LABRATS brings all of these organizations together in one place. We want your stories and your input for our site. Be sure to subscribe to their recently launched online and print magazine ATOM.
ChildrenofAtomicVeterans.org has chosen the narrower lane of genetic research to focus on and how the global opportunities modern science  brings can improve the outcomes for many generations of civilian decedents.
As we identify new resources we will continuing to update the pages below. For broader scope of subjects and resources, please let LABRATS help guide you through the entanglement ionizing radiation has brought to humanity.